For 12 years, Cuddly Critters
For 12 years, Cuddly Critters (CC) has been my family's dog sitter. I could not visit my grandchildren out of town, nor do my weekly hiking without the confidence in knowing that my precious dog was being taken care of by CC. I've used them once a day & for two weeks of care. Every time a wonderful dog walker leaves to move forward in their lives, I always know that Corinne will find another perfect pairing for my pet sitting needs. The special love these terrific dog lovers have is evident. My dog seems happier the day someone from CC has been with him. I cannot thank Corinne & her company enough for this service. CC is to be recommended to anyone who loves their pet & wants to give it the best dog sitting service.
Jeanne B.
Greenville, SC
Corrine, Dolores, Renee and Jessica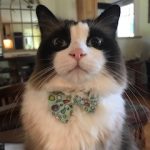 Corinne, Dolores, Renee, & Jessica at Cuddly Critters Pet Sitting have been treasures, allowing for us to travel unworried knowing that our 5 (yes, 5) indoor cats are well cared for & given not only the basic necessities, but also all the attention that each one requires. They are communicative, responsive, timely, & professional. They've always been extremely helpful in all aspects of pet care when we are away, as well as keeping the household functioning. I would highly recommend them!
Andra M.
Greenville, SC
I have used Cuddly Critters
I have used Cuddly Critters for many years & have totally loved their service. The lady that comes to my house named Millie is so sweet & I believe she genuinely loves my dog & treats him like he was her own. I would definitely recommend this service to anyone.
Brian L.
Taylors, SC
We have used Cuddly Critters
We have used Cuddly Critters for years & have had several of their sitters in our house to take care of our two dogs. Everyone of their associates have been great & show our dogs great love & attention. Additionally, they are great communicators giving us updates in multiple ways. I trust this service a great deal & have never been disappointed. Thanks!
Samuel S.
Greenville, SC
The best. Corrine's team (especially
They are the best. Corinne's team, especially Becky, takes excellent care of our cat when we're away. Not only that, but they go out of their way to make sure we are aware of anything going on around the house, bring in packages/mail, etc. We love Cuddly Critters!
Catherine G.
Simpsonville, SC
I moved here from Kansas
I moved here from Kansas City over 3 years ago & needed care for my dogs from time to time. From the minute I engaged Corinne & Dolores, it was a great experience. Worth every penny to be able to leave my dogs with Cuddly Critters. Not one time did I leave that I had to look back while on vacation! Their communication is stellar; they handle their business so professionally & they care deeply about what they do. I have NEVER had dog sitters that were so professional & devoted. To me, they're an integral part of my life as my little friend, Grady, is so important to me. I highly recommend Cuddly Critters & will always stand by their business!
Jamie T.
Greenville, SC
Corinne, Renee and Millie are
Corinne, Renee, & Millie are all terrific. They love our fur babies as much as we do! Our work schedules are subject to frequent changes at a moment's notice, yet they are always willing to be flexible. They truly go above & beyond – when the creek flooded & Renee could not get to our house – her hubby braved the element & managed to get to our house & let Tucker out for a quick potty break! I love the photos I get when Tucker is taking a walk or Stella & Luna are being goofy. Thank you all for being so dependable & awesome. Tucker says, "more cookies please."
Revkah B.
Greenville, SC
We are so thankful for
We are so thankful for our professional pet sitter Emily. We have four cats. Biggums, the youngest, has been so afraid of everyone except our immediate family. Shortly after Emily arrived, Biggums approached her & stayed nearby the whole time she was here. We were shocked. It was easy to see that all the cats felt safe & comfortable. It was wonderful to have a text update each time she came to our home to care for them. Many times she sent pictures of our fur family. They seemed happy & stress free. Emily is trustworthy, gentle, & caring.
I would recommend her in a heartbeat. Definitely will call on her for future pet sitting. Thanks again Emily!
Cindy B.
Simpsonville, SC
I cannot praise cuddly critters
I cannot praise Cuddly Critters enough! This was the first time EVER we went away & I didn't worry about our babies. This was our first time having Renee come sit for us. We love her! More importantly, the babies love her! She sends pictures, updates, & the babies had a ball with her. I'm so lucky we found you guys! Our babies are our lives, so knowing you can trust someone with them is truly an amazing feeling. Thank you! We love you guys!
Kimberly S.
Taylor, SC
I have loved having the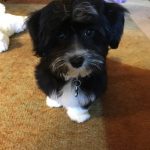 I have loved having the Cuddly Critters dog walkers for my dog. They are very reliable, trustworthy, timely, & loving. They have also gone above & beyond when my pup had an intestinal parasite. I have also taken her to be boarded at the Cuddly Critters kennel & she had such a blast playing all day. The owner, Corinne, sent me a video of her playing & often bonding with a playmate. I highly recommend them!
Nancy B.
Greenville, SC
When we moved to Greenville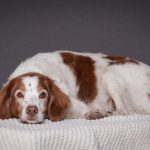 When we moved to Greenville from Colorado, we had to find someone new to check on our dog during the day. Corinne is wonderful to work with, very flexible, & she has some of the best companions for our Brittany. Renee & Millie treat Tucker like he is their own, & also lavish attention on our two cats. When we have had unexpected changes to our work schedules they always find a way to make it work. I trust them completely to provide the best for our four legged family members.
Revkah B.
Greenville, SC
This was my first time
This was my first time using a pet sitter that wasn't a friend or family friend, & I'll definitely be using them again. Corinne was great to worth with & matched me up with an amazing sitter who went above & beyond to care for my cat for 3 days while I was away. Highly recommend.
Beth
Greenville, SC
I can not say enough
I cannot say enough great things about this pet service. I recently moved here from Pennsylvania with three dogs & a cat. The move alone was stressful for my pets. After being here less than two weeks, my husband & I went on an 11-day trip to see family. I was very anxious about leaving my pets. Corinne immediately found someone to care for my pets. Melody was amazing. She was able to care for them during the day as well as over night stays. She knew I was nervous about leaving. She assured me each day with texts & pictures that they were all happy and well loved. I would highly recommend them & loved Melody.
Cheryl M.
Simpsonville, SC
Corinne has a talent for
Corinne has a talent for finding true pet lovers to work for her clients. We haven't been able to travel for years because our two kitties are like babies & need to be fed on a schedule that is grueling for anyone who doesn't live here. Our sitter, Susan is as conscientious & concerned for our pets as we are. She has gone so far as to call us before she feeds the kitties the last time we have her scheduled, just to make sure we'll be home in time for their next meal. Cuddly Critters' standards are higher than any service I have used. We don't have to worry about the "kids" when we travel!
R. Freeny
Greenville, SC
A big thanks to Corrine
A big thanks to Corinne & our wonderful sitter, Cindy, for taking such good care of our animals!
PBR
Greenville, SC